I am so excited to have one of my personal favorite bloggers and friend, Kimberly from A Night Owl. I have been reading her blog for some time now and she always has amazing DIY's so make sure to stop by and check it out! She is also doing an Easter DIY on the blog today followed by a giveaway for a $25 Gift Card to STARBUCK!
Hi The Life of a Not So Ordinary Wife readers! I'm Kimberly and I blog over at
A Night Owl
, a blog about the evening antics of a working mom! I'm wife to my best friend Andre, and mother to two adorable boys, AJ and Alex. In my "spare time" you can likely find me on
Instagram
, and I enjoy crafting, photography, thrifting, parties or a quick and easy recipe. I was thrilled to sponsor Melissa this month because we have so many similar interests - one being the crafty side of things. So I thought I'd share with you these easy Ombre Easter Eggs I made last year - since Easter this year is now just one month away!
Hard Boiled Eggs
Food Coloring
Vinegar
Hot Water
Cups
Egg Holder (I used a small ladle)


And here are the steps:
Lay out 4 cups for dipping the eggs.
Add 1 teaspoon of white vinegar to each cup.
Add 3/4 cup of HOT water to each cup.
Then, vary the amount of food coloring you add to each cup, increasing it from the first to the last. I chose to use 10 drops, 1/8 tsp, 1/4 tsp, and 1/2 tsp.
Then starting with the first cup with the least amount of coloring and dip the egg all the way in.
With the second cup, only dip the egg 3/4 of the way in, the third cup 1/2 of the way in, and the last one only 1/4 of the way end so only the bottom of the egg is in the darkest colored water.
You may have to play with how long you dip the egg in each cup to determine how dark you want the result.
I chose to do this process with three different colors and I love how they turned out!
Who knew Easter eggs could be so trendy?
Thanks for hanging out with me today! If you like quick and easy crafts like this, be sure to stop by and give us a read! We're still posting a bit about
St. Patrick's Day
and we have plenty of
Easter
crafts coming up, so stay tuned!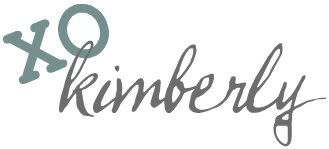 a Rafflecopter giveaway